Quality management
Quality with a seal of approval
Quality for complete customer satisfaction has top priority at John Spedition and is the guiding principle for all employees in our company.
Our technological tools optimize the logistics chain in combination with a well thought-out quality management system, which is certified according to DIN EN ISO 9001:2015.
CargoLine is also certified according to DIN EN ISO 9001:2015, from the system headquarters to the partner and subcontractors.
Each of CargoLine's 45 depots operates according to DIN EN ISO 9001:2015 and thus to the same qualityguidelines. This is checked several times a year at each depot through internal and external audits .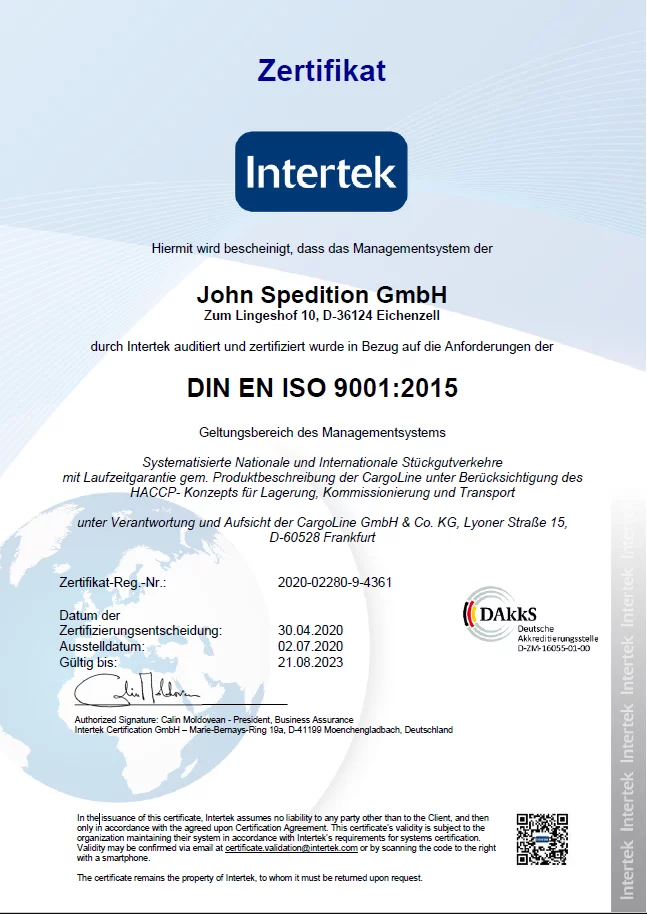 In addition, all CargoLine partners have been HACCP-certified since August 22, 2005. This means that they are also allowed to store and transport food packaged in jars, cans, bottles or canisters, for example, in accordance with the new strict HACCP rules that came into force on 1 January 2006.